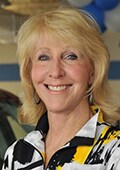 Friendly Advice for Car Buyers from Joyce Koons, CEO and Owner
A little planning at the beginning can help a lot when it's time to visit the dealership.Research Online First
The internet has a wealth of information about the various cars and trucks that are available to you. Be sure to visit manufacturer sites (like Automobiles.Honda.com), dealer websites and review sites. But remember that not everything on the internet is accurate. It is important to compare information from multiple sources. And, be sure to print it out what you find and bring it to the dealership.
Pick a type of vehicle and a budget
Think about what you want and need from your new vehicle and, most importantly, what you can afford to spend. Review the available options and consider what is most important to you. When you visit the showroom, tell your salesperson this information first. Then they can show you vehicles that fit all of your criteria.
If you're not happy, speak up
Most dealerships don't want to make you uncomfortable. But they all want to sell you a car. If you don't like how you're being treated or if you think you're being pressured to buy, tell your salesperson or ask to speak to a manager. If you're still unhappy, leave the dealership. It is your choice when and where you will buy your next vehicle.
Have fun!
If you prepare ahead of time, the buying process can be fun. Our goal is to make sure that you enjoy the entire process. I am very proud of the people that work here and I know that you will have a great experience with us.